One Liter Bottle Tectus Matrix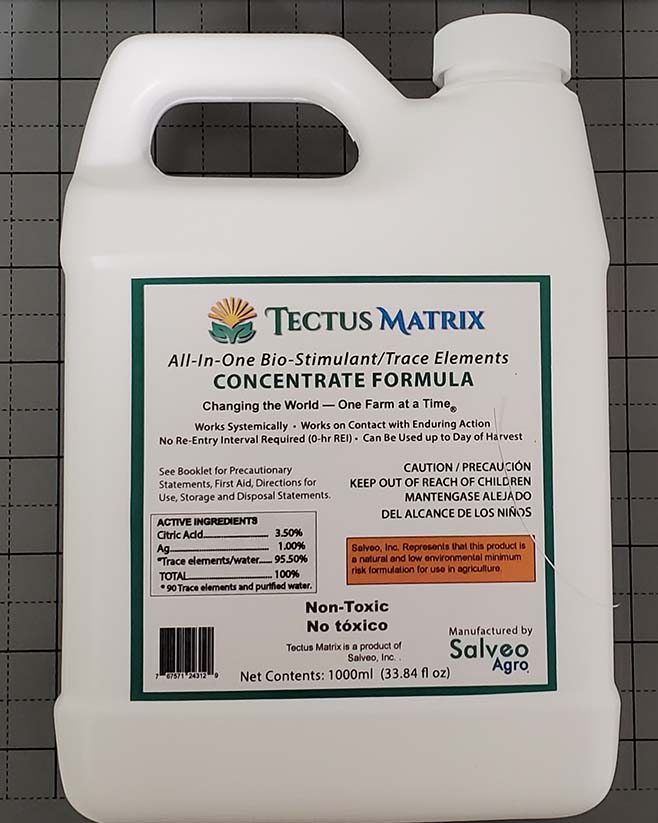 To Order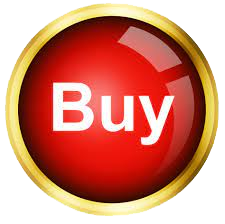 To place an order of Tectus Matrix call: +1.512.518.1341 Ext. 1 or email sales@SalveoAg.com
One liter $45USD good for 1 ha of bananas
(quantity discounts available)

Tectus Matrix is not available in all countries. Speak to a Sales rep to learn more on how to order.
Composition and Ingredients

* Tectus Matrix™ formula(s) contains organic activated transitional elements such as: gold, silver, magnesium, zinc, calcium, manganese, copper, palladium, nickel, platinum, titanium, cerium or other elements and , organic acids and 92 trace minerals suspended in a matrix solution.


Tectus
Latin for "to protect"
Tectus Matrix is a new North American technology that has revolutionized the way to combat fungi, since it strengthens notably the immune system of the plants, thus improving the vitality and health of its cultivation.

The Tectus Mtrix formula contains activated and biological transitional MINERALS AND TRACE elements suspended in a matrix solution.

Action mode
Due to its composition, Tectus Matrix stimulates the process of photosynthesis, strengthens the structure of cell walls and enhances the immune system, which helps protect the crop from disease attack.

Mechanism of action
Absorption through the leaves through the diffusion process.
1. Foliar fertilizer: Contains essential nutrients
2. Bio-stimulant:
3. Increase in yield.
4. Resistance Inducer: Strengthens the immune system of plants.

Benefits of Tectus Matrix
• Greater number of leaves and more hands.
• It improves the vitality of the crop.
• It is completely non-toxic, natural and organic

Frequency of Application
From 3 to every 28 days depending on the crop requirements, conditions and plant health.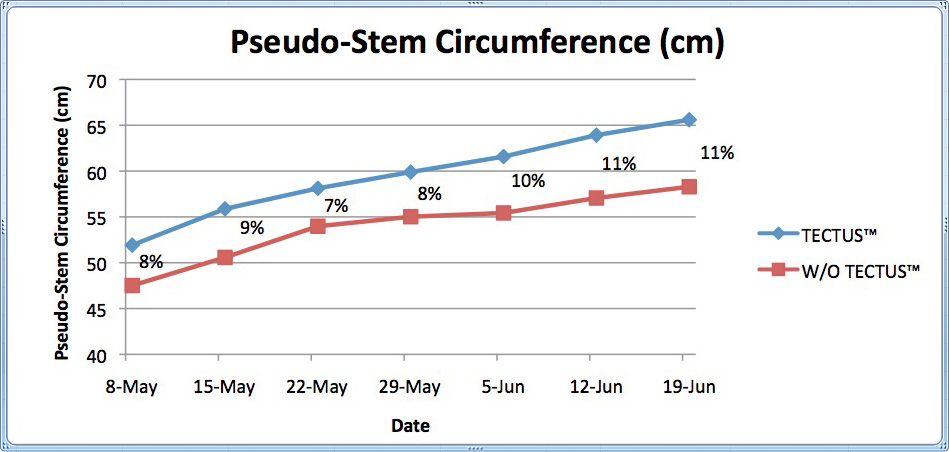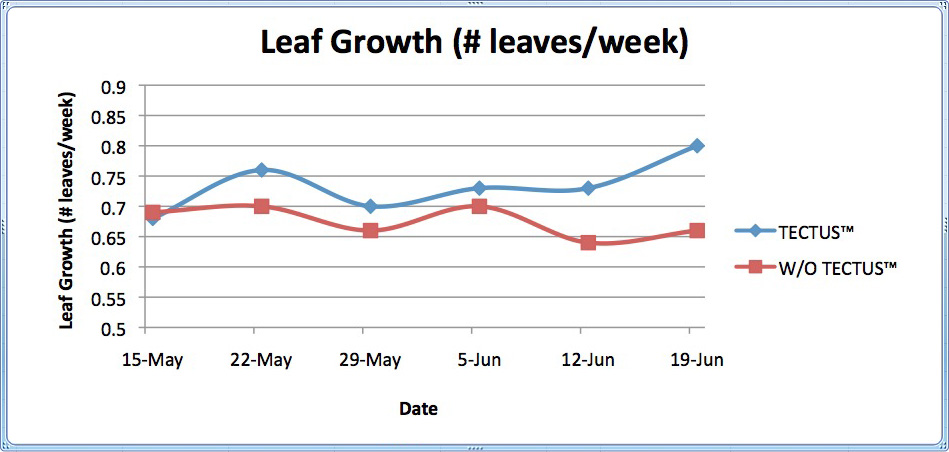 Don't take our word for it!


Hear What Industry Professionals Say.